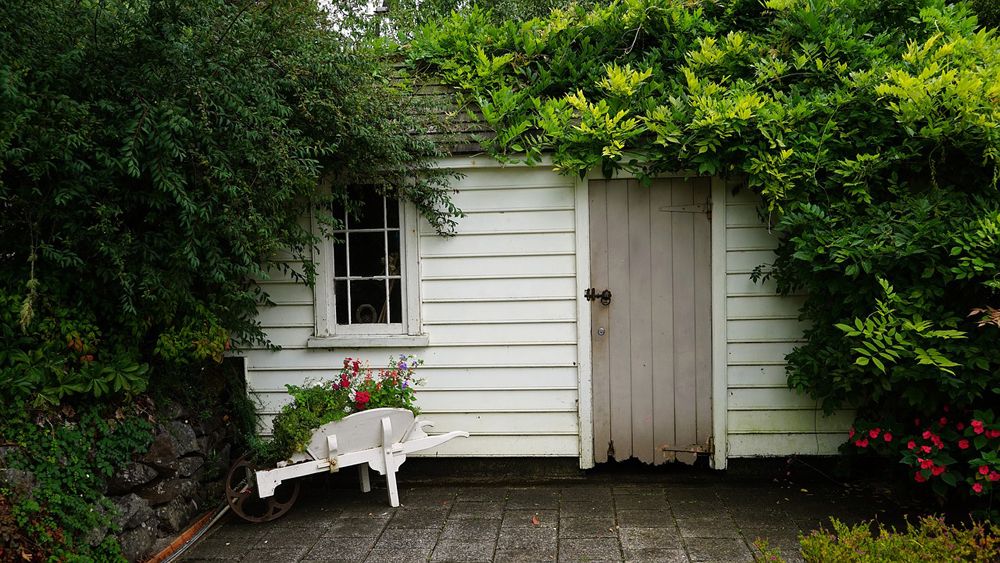 It seems that, in the wake of changing property preferences, those that are in greater numbers seeing residents seek out homes with gardens and rooms for their remote working offices, the shed is falling under particular scrutiny. This iconic garden feature, one that has historically been used as a refuge for tools and sports equipment, is now the point of focus for creative renovation.
Part of this creative focus is due to homeowners wanting to get the most out of their property, especially in the midst of rising home costs, ensuring that every feature is used to its full potential. Unfortunately, the way a garden shed has been seen previously no longer fits many modern ideas of usefulness and, as such, is being turned into something even better, with more functionality other than storage.
In discussing this cultural shift further, we're also sharing some of the most popular ways in which garden sheds are being repurposed and transformed, perhaps to even inspire your own project!
A Space To Occupy
A garden shed need not be solely used for storage. Nor does it need to be as small as it is. In fact, when considering the potential uses for an outbuilding, few will choose to keep their shed, especially since annexes and log cabins can offer both utility and storage combined.
An outbuilding can be occupied like any other room in your home. It has the potential for utilities, such as electricity and WiFi, and can be insulated to ensure comfort during hot and cold seasons too. This means that, should you desire extra room within your home, it can be created in your garden.
Ease Of Installment
Unlike other home renovation projects, taking on a shed renovation is comparatively easy. Predesigned outbuildings can be purchased from a number of reputable retails, if you're looking to entirely replace your shed, and they can be customised to suit your needs, meaning that an outdoor office or guest house is an easily achievable task.
For those wanting to simply redesign their current shed as it stands, there may be some limitations but a number of dedicated communities online are sharing their expertise and experience so as to help others change their dark and damp outdoor spaces into studios and entertainment rooms.
Outside Of The Box
What separates an outbuilding from the rooms inside your home is its connection with nature. An office space used inside your home has limited ability to connect its design with a natural surrounding, for example. Cabins and summer houses, however, can soak up the sunshine and be designed to focus upon the external space, those full of flora and fauna.
Built For Sustainability
Sheds are also being converted into ecological spaces too, not necessarily those to be occupied as a room. Their roofs, for example, are spaces ideal for solar panels, as well as to collect rainwater. The size and flexibility of their interior design also enable them to be acutely controlled spaces for other sustainable projects, such as growing and keeping your own foods.