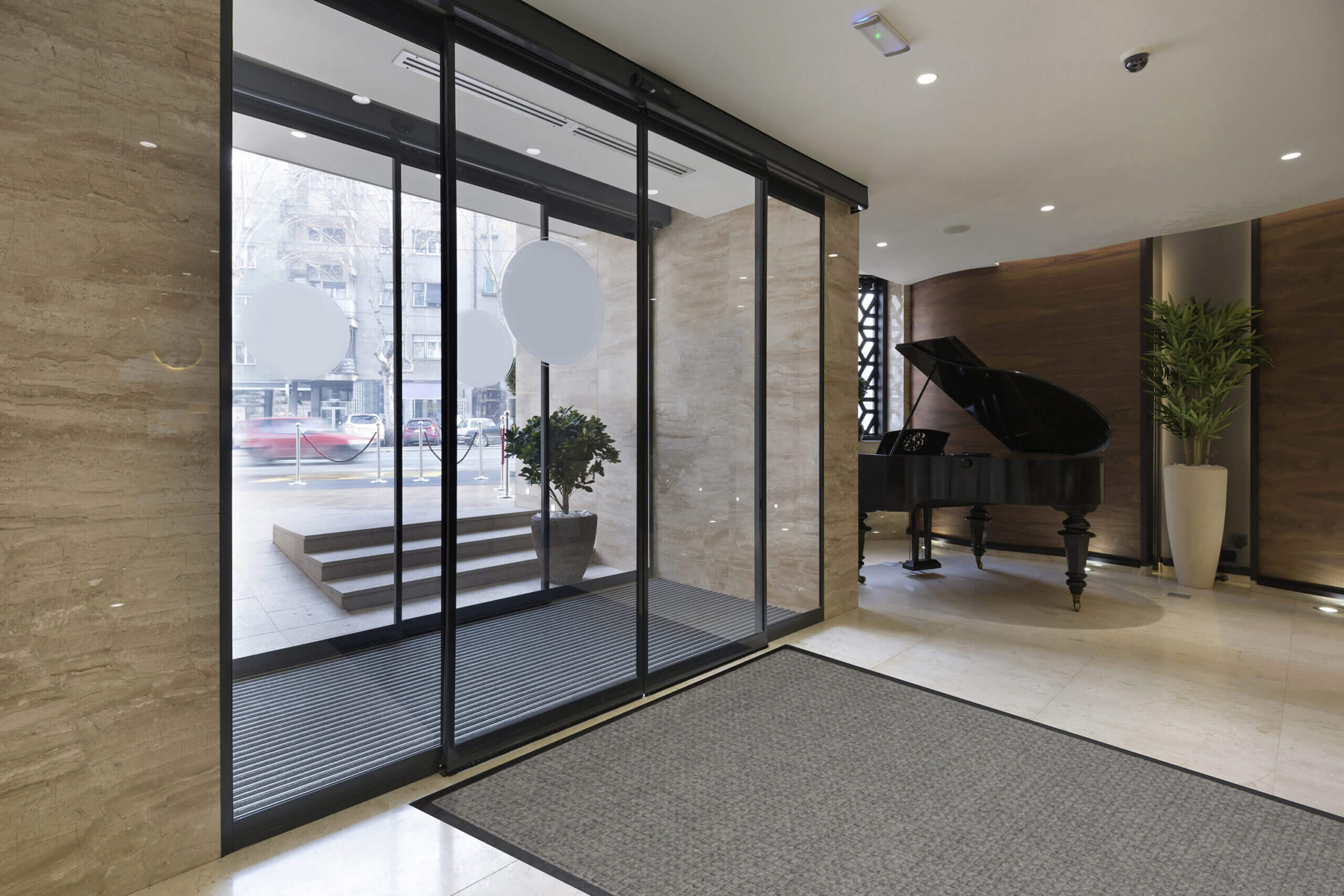 Waterhog Mats are, without a shadow of a doubt, the most superior entry mats now available on the market, and for many different reasons. They come in a wide range of hues, dimensions, and patterns, but regardless of the specifics, they all have the same fundamental attributes. Molding is used to create the surface pattern on each mat.
One of the most peculiar characteristics of the WaterHog Silver Mat is the fact that users have the option of selecting either a smooth or cleated backing for use on a variety of surfaces. Additionally, users have the choice between black rubber borders and matching color fabric borders for a less industrial appearance. Additionally, Waterhog Mats can hold up to 1.5 GALLONS of water per square yard without leaking onto the floor below. That's a TON of water right there! We can custom cut these mats to any length at no additional cost, and while the majority of Waterhog Mats are already available in over 20 standard sizes and at least six color variations, these mats may also be ordered in whatever size you choose.
Five Important Things You Need To Know About Waterhog Floor Mats
One of the most well-known brands in the matting industry is Waterhog. Customers looking for residential and commercial matting frequently choose Waterhog as their material of choice. Waterhog mats may be purchased in a huge selection of different designs. You can buy and install Waterhog entry or entrance mats on your doorway. The primary purpose of these mats is to remove debris, such as dirt, mud, garbage, and moisture, off the shoes of individuals when they come into the home from the outside. There is also the option of purchasing Waterhog interior mats, which can be positioned in any room of the house. These mats not only offer some design, but they also preserve the flooring and make the entire area seem more comfortable and welcoming. The outside mast of the Waterhog may be mounted anywhere, including on sidewalks and stairwells. Because some of these outdoor mats are heated, the snow that accumulates on them in the winter may be melted by them.
They Are Created By The Use Of Thermoplastic Polymers
The majority of Waterhog floor mats are constructed with heavy-duty thermoplastic polymers. In some, polyethylene is utilized, while others choose polypropylene as their material of choice. These are the two types of plastic polymers that are used the most frequently across the world; both of them are exceptionally durable and tenacious. The thermoplastic polymers being discussed here are resistant to stains and simple to clean. Some Waterhog floor mats are made of polypropylene that is resistant to ultraviolet light and is entirely recyclable.
They Have A Thick Layer Of Rubber On The Rear
The majority of Waterhog floor mats are constructed with a reinforced bi-level rubber backing that is resistant to breaking and curling in any kind of weather. Always choose the appropriate backing, taking into account the kind of flooring you have, in any case. The backings of carpeted floors are cleated, while the backings of hard floor surfaces like vinyl, asphalt, wood, concrete, marble, linoleum, tile, and terrazzo are smooth. Carpeted floors are the exception to this rule. Some of the Waterhog floor mats come equipped with an Anchor Safe backing, which allows for excellent movement control in high-risk areas.
They Are Quite Effective In Their Use
Waterhog floor mats are an excellent method for maintaining the cleanliness of your floors. They come with all of the qualities that are typical of yoga mats, in addition to some additional ones. Waterhog mats, for instance, are great for eliminating dirt, grime, and moisture from footwear. In addition, the mats are especially helpful for ensuring the safety of the floor when used on wet or slick surfaces. When you walk on a mat that has one of these specifically constructed backings, you won't have to worry about slipping and falling since the backing provides grip to the floor. The Waterhog floor mats are available in a wide range of designs, some of which include anti-fatigue and warming features.